Simplify your IoT Application and Solution Development
The building block principle of LIGHTELLIGENCE® promotes rapid application development by providing predefined software features. At the same time, LIGHTELLIGENCE® allows for easy integration of IoT devices and software interfaces.
Our Value Proposition
With LIGHTELLIGENCE® new IoT use cases can be tested and implemented quickly. Worries about the scalability and capacity of the functions are a thing of the past. The developer toolkit of the LIGHTELLIGENCE® platform provides mechanisms that make the applications easily scalable and robust. Its micro services can be combined flexibly to best fit the needs of individual use cases. 
On the device level LIGHTELLIGENCE® connects a wide variety of different device types. Its open source software gateway framework allows you to customize device connectivity based on your needs.
Regardless of whether your IoT use case is focused on energy efficiency, well-being in an office environment or increasing consumer revenue in retail - LIGHTELLIGENCE® guarantees maximum speed and agility in software product development and operations.
Let's Get Concrete
LIGHTELLIGENCE® offers two types of building blocks – "core services" and "domain services". In "core services" we summarize functionalities of LIGHTELLIGENCE required to collect, store, preprocess data and handover data to the application level. These services are closely connected and part of any service package for LIGHTELLIGENCE®.
With our "domain services" we offer add-on functionalities tailored to the needs of applications related to the light and building market, e.g. the "Light Scheduling" functionality that translates light control statements from the app to the fixture. These services can be added individually to your service package, so you only pay for what you really need.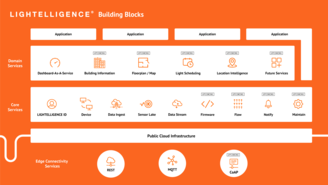 Core Services
LIGHTELLIGENCE® ID
Multi-tenant identity and access management, which authenticates and authorizes users and devices. Only validated users and devices can access LIGHTELLIGENCE®. This service uses OAuth standard with JWT.
Device
Manage devices and heterogenous device type definition. Device data is converged by registering a type definition. Each device can have attached: a configuration, attributes to be reported and actions to be executed. This service also includes security certificate management.
SensorLake
Store and query sensor and time series device data. The service allows you to filter data based on time constraints and aggregate data. The application consumes this interface by leveraging the HTTP endpoint to request data via a device identifier. Data can be requested in synchronous and asynchronous ways to deal with various data volumes.
Data Ingest
Data ingest of device data via MQTT or REST. This service ensures data and event transmission from devices to LIGHTELLIGENCE® and supports the common standards.
Data Stream
Stream data to clients to receive data continuously. This WebSocket-based approach allows asynchronous data transfer to the application by subscribing data streams from SensorLake.
Upcoming Core Services
Firmware
Store and manage firmware for your devices (forthcoming). 
Flow
Create and manage workflows for your installation based on a rules engine (forthcoming).
Notify
Notify yourself with all of the common communication technologies (forthcoming).
Maintain
Maintain your installation with automatic service ticket generation for, e.g., ordering spare parts (forthcoming).
Domain Services
Dashboard-as-a-Service (DaaS)
Build instant dashboards to visualize your data. DaaS allows template-based customization to create widget-based data visualization without writing source code.
Upcoming Domain Services
Building Information
Bring building semantics into your data and simplify data queries on a homogenous data lake (forthcoming).
Floor Plan
Visualize your building and its usage in the form of heat maps (forthcoming).
Light Scheduling
Schedule your light according to your requirements in terms of channels, time and location (forthcoming).
Location Intelligence 
Bring insights into your building based on location-based technologies (forthcoming).
More to come
LIGHTELLIGNCE® will constantly add new value-adding services. You, as a customer, will profit from continuous development based on your needs.
For service creation we combine our domain knowledge and software competence with best-in-class software available at the market. Furthermore, each service is constantly challenged and optimized by our experts, meaning that you get the best available technology at any point in time.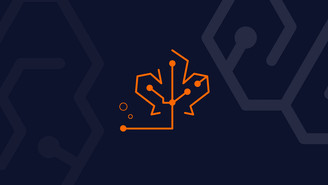 Welcome to an Open Ecosystem
LIGHTELLIGENCE® is open on all levels and therefore sets standards: For applications LIGHTELLIGENCE® offers access through REST API and Websockets. End-to-end security is provided by OAuth, X.509 and (m)TLS. To transport data to devices, REST, MQTT and CoAP are supported. This ensures the seamless interoperability of LIGHTELLIGENCE®with devices, cloud platforms and applications. 
Pushing the Boundaries of Technology
With our current LIGHTELLIGENCE® service portfolio, we focus stringently on catering to the needs of IoT evangelists in the light and building ecosystem. However, with every customer we onboard, we learn more about your needs and can optimize and expand our services accordingly. Hence, stay with us and stay eager to see what we have planned next.
Did You Find All Information?
You are missing a piece of information, have an LIGHTELLIGENCE® idea that you would like to spar or any feedback you want to share?