When We Say Open Platform We Really Mean Open
We believe that an ecosystem requires collaboration – and collaboration requires openness. The LIGHTELLIGENCE® platform is open for all devices, all applications and all IoT platforms. 
Become Part of the Ecosystem
Provide your customer with an additional USP just by onboarding your devices to LIGHTELLIGENCE®. Change the sales discussion from components to solutions and expand your reach.
Reduce Development Times
Reduce development and operating costs through the usage of a synergetic IoT platform. Profit from automated updates regarding security, features and standards.
Expand Your IoT Toolbox Flexibly
LIGHTELLIGENCE® provides the data pool for your devices. You can leverage the data for as many applications as you like and change your mind anytime, anywhere.
---
"We want to exploit the full potential of IoT for us, but also for our partners and customers in the light and building ecosystem. With LIGHTELLIGENCE®, we have created the technical foundation to open up new fields of application together, in a simple and affordable way. The rest comes down to imagination and intelligence."
Dr. Thorsten Müller, Group Senior Vice President Innovation and Innoventures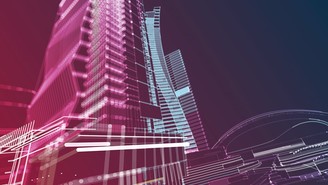 No Limits, No Borders
The LIGHTELLIGENCE® platform provides the technical foundation to leverage the full potential of IoT in the light and building market. Its open interfaces open the door to collaboration across value chains and system borders.
Achieve More Through Synergy
Already today we are collaborating with sensor manufacturers, light and building management system vendors, retail chains, tech start ups, luminare OEMs, cloud software providerts, real estate managers and many more on the challenges of tomorrow.
What's your LIGHTELLIGENCE® idea? Now it is on you to leverage the opportunity and shape your role in the IoT ecosystem.
Did You Find All Information?
You are missing a piece of information, have an LIGHTELLIGENCE® idea that you would like to spar or any feedback you want to share?