An IoT Platform for the Light and Building Market
Focus on value creation instead of managing the necessities. LIGHTELLIGENCE® is tailored to the needs of IoT evangelists within the light and building ecosystem. We provide the IoT toolkit so you can accelerate your solution and application development. 
An IoT Platform to Create an Open Ecosystem
We believe that the key to success for IoT in the light and building market lies in an open ecosystem. Hence, LIGHTELLIGENCE® is defined by open interfaces on all levels, making new ways of collaboration and value creation possible while avoiding system silos.
Radically Open
LIGHTELLIGENCE® is an open system: for all devices, all applications, all IoT platforms.
Boosting Efficiency
IoT developers are able to slash development times by up to 70%. Meaning you are in the market that much faster.
Reducing Costs
The multi-tenant concept, efficient resource management, and data concepts will significantly reduce infrastructure costs.
Always State of the Art
Profit from automated updates regarding security, features and standards.
Full Scalability
Resources and functions are based on micro-services: additional instances can easily be created and load balanced.
Superior Flexibility
LIGHTELLIGENCE® is based on flexible and modular building blocks – not monolithic IoT architecture. 
---
"We want to exploit the full potential of IoT for us, but also for our partners and customers in the light and building ecosystem. With LIGHTELLIGENCE®, we have created the technical foundation to open up new fields of application together, in a simple and affordable way. The rest comes down to imagination and intelligence."
Dr. Thorsten Müller, Group Senior Vice President Innovation and Innoventures
---
Benefit from More Than 100 Years of Expertise in Light Management.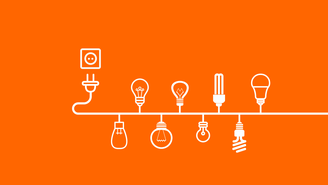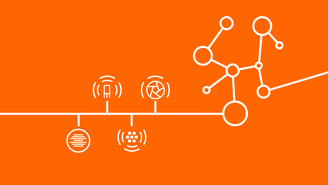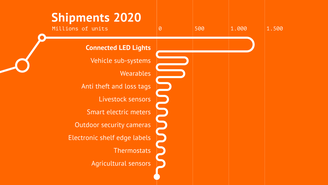 A History of Innovation
OSRAM has been a successful driver of innovation for more than 100 years.
The Future of Innovation
Future innovation will rely increasingly on integrating with software, networks and IoT platforms.
Market Access
OSRAM profits from a strong market entry point that plays to both our strengths and our heritage.
Did You Find All Information?
You are missing a piece of information, have an LIGHTELLIGENCE® idea that you would like to spar or any feedback you want to share?